"I saved money through the CSA for a superior product." ~2016 CSA customer
Your fruit is honestly the best tasting, highest quality we have ever had. 
2016 CSA customer


"Your fruit is fresh and delicious and the CSA pick up is convenient and organized. 
The price is great for a whole season of fruit!" 
~2014 CSA customer
2017 Information
Refer a friend and receive a $5.00 coupon
Pick up locations in Albion, Medina, and Clarence
NEW Jam Share option: 2 half pints of homemade jam or jelly for 6 months
Freezer Share option has been updated so you have a choice of fruit
Egg CSA and Beef CSA for Albion and Medina pick up locations

Ability to add on chicken and pork to orders throughout the year.
This year, we are offering our traditional Panek Berry CSA 2017
We also have a Flower CSA through Flower Fields Forever (visit their web site at  http://www.flowerfieldsforever.com/) .  NEW this year, there is an option of flower delivery to nursing homes. Flower FF CSA brochure 2017 NURSING HOME SUPPLEMENT
Beef CSA  through Excelsior Farms (Bannister Beef).
More information about our Berry and Fruit CSA appears below: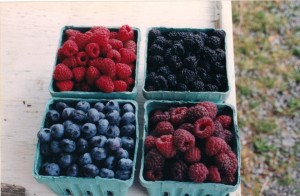 We invite you to join our community. We are offering Berry Community Supported Agriculture (CSA) shares. The share is a prepaid subscription for fresh berries throughout the growing season. CSA members will receive a variety of berries (and some other fruits) for 16 weeks (June-September or 20 weeks (June-October).  Full shares, half shares, and double shares and jam/freezer shares are available.
A Very Berry Season
An example of fruit received by full share members appears below.  The mix of fruit each week will be determined by harvest & availability. In weeks when we have ample supply, you will be able to help choose the assortment you receive.
Month           Fruit per week
June                      2 quarts strawberries
July                       2 pints raspberries or blueberries or 2 quarts cherries or a combination
August                  2 quarts everbearing (eb) strawberries
September          2 quarts eb strawberries, grapes, apples or a combination
Extended Season Share includes:
October          Premium apples (eg. Honey Crisp, Snap Dragon, Ruby Frost)
Pick Up Locations
All shares are projected to begin the second week in June, but will be adjusted based on the growing season.  Full, half, and double shares will be 16 consecutive weeks of pick ups.  Extended shares will be 20 consecutive weeks.  Jam shares will be once a month for four months (pick up weeks to be discussed individually).
There will be three pick up locations: Tuesdays in Albion at Panek's Pickin' Patch, Thursdays in Medina at Ledge Rock Farms (former Smith's Farm Market) or Saturdays at the Clarence Hollow Farmers' Market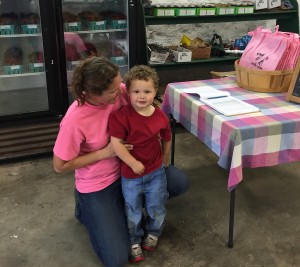 Sign up here: Panek Berry CSA 2017 brochure and sign up form
Flower FF CSA brochure 2017 NURSING HOME SUPPLEMENT